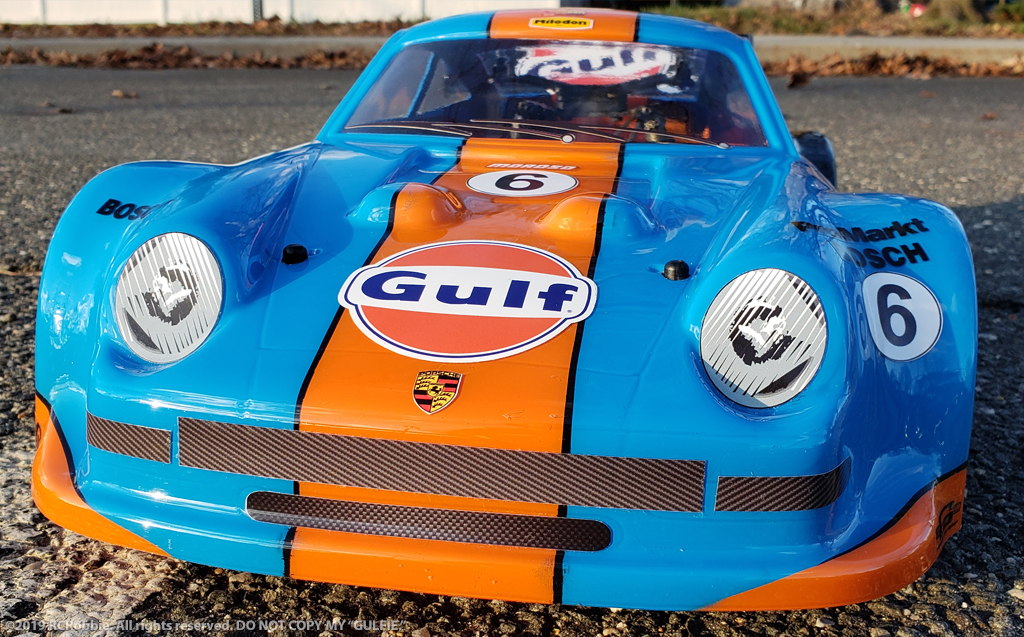 I finish everything on my work plate daily, since I know that methodically taking a bite, will clear it faster than just whipping through it all.
When you rush you really only create more delays towards the end, redoing slop, or simply correcting mistakes (a.k.a. "bubbles" in my vernacular), that'll rear their heads later exactly when you're tired and feel like throwing in the towel.
A clean slow start will lead to a quick great looking finish! Don't eat your cake before you bake it, so similarly, don't get to proud of yourself and cocky about things until you're done. And I do mean done – like when you complete the site and use your pictures.
I have a Mercedes that I did, but I actually don't like it. Not because it came out poorly, but because it was 0.5mm thick, which is too thin to even handle beyond just slapping a color in it. I don't slap colors in crappy product, but with a little forethought I realized the right amount of paint would stiffen it, and a little Gorilla Tape would reinforce it. If I could just get through with it without cracking it in pieces it was a victory.
I'll share the Mercedes when it's photographed. I'm quite sure I'll take it unmounted, since just placing it on the frame gently may cause it to explosively shatter in my hands.
1.5mm bodies to 2.5mm. A 3mm is a finger-breaker, but desirable for 100mph+ cars.
Best tip on something that takes a lot of time, is to measure 5 times when you lay down the first 5″ or less of pinstripe masking tape, so you don't finish your masking and realize you made a boo-boo. I'm a perfectionist. If one of these bodies had a stripe where I didn't want it, I would've been sad to have wasted the fast-accumulated hours they take!
Time is valuable – spend it on quality things in life. If you use your time to make ANYTHING, make it with quality in mind too…