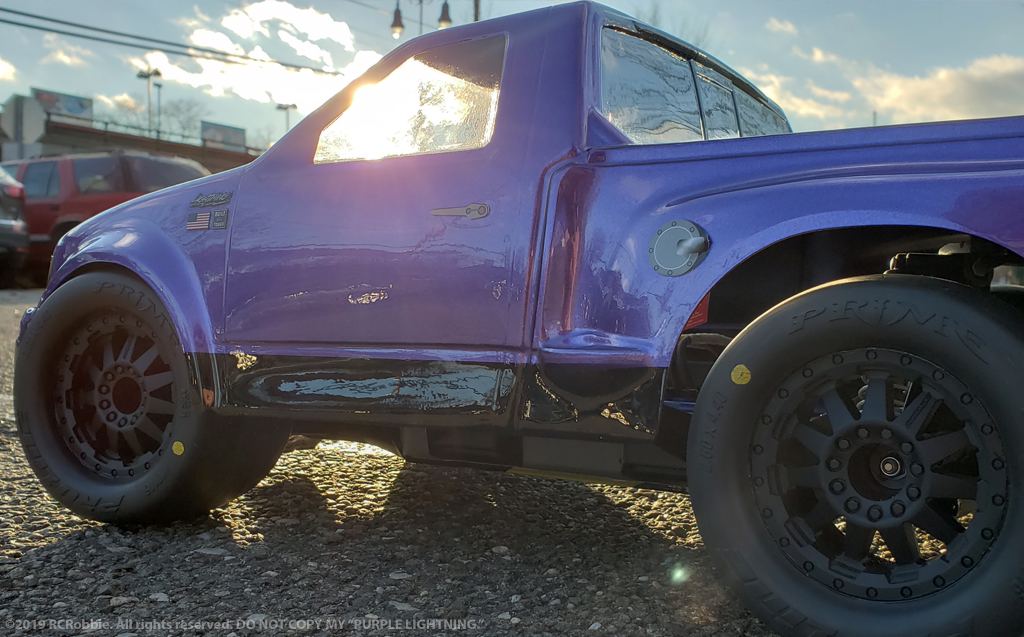 Grab a friend or simply go by yourself, and get a little "RC Therapy" as I like to call it…
Charge a few batteries, hit your favorite park or similar outdoor haven, and drive on everything! Walk and relax that mind…. not much else will enter your noodle when you're driving an RC car. For me, that's what it's all about.
The $420 investment into my Slash 4×4 has brought me many hours – still counting – of fun and relaxation messing with my conversions. Plus I've learned so many additional new things in chemistry, science and engineering. That's the main feed to my addiction, that and doing more with as little money as possible than anyone in RC imagined.
Minus the 3 other Slash's from RCDiva, DocRC, and RCCookies, this whole site is comprised of one single car. Each body is about $40-$60 plus 6-10 cans per paint at $5-$15 bucks a pop typically. Seems like it's always under $100, so at this time I've completed 15 bodies utilizing 3 sets of tires only. Bringing my grand total to under $3,000 – I know platforms that can get that much! Add some metal upgrades and you can double that number.
Too much to have fun crashing and fixing a single car worth that much, so I like my affordable variety more. Hope you enjoy my site, and my posts. Stay tuned as I share more about the lessons learned during this new hobby, that got me through plenty of tough nights. I opted for this over stress – you should try it!